Pictures of the day. Only caught two passes today, so don't get too excited. Both are over Canada, but I don't know exactly where…
Meteor M2: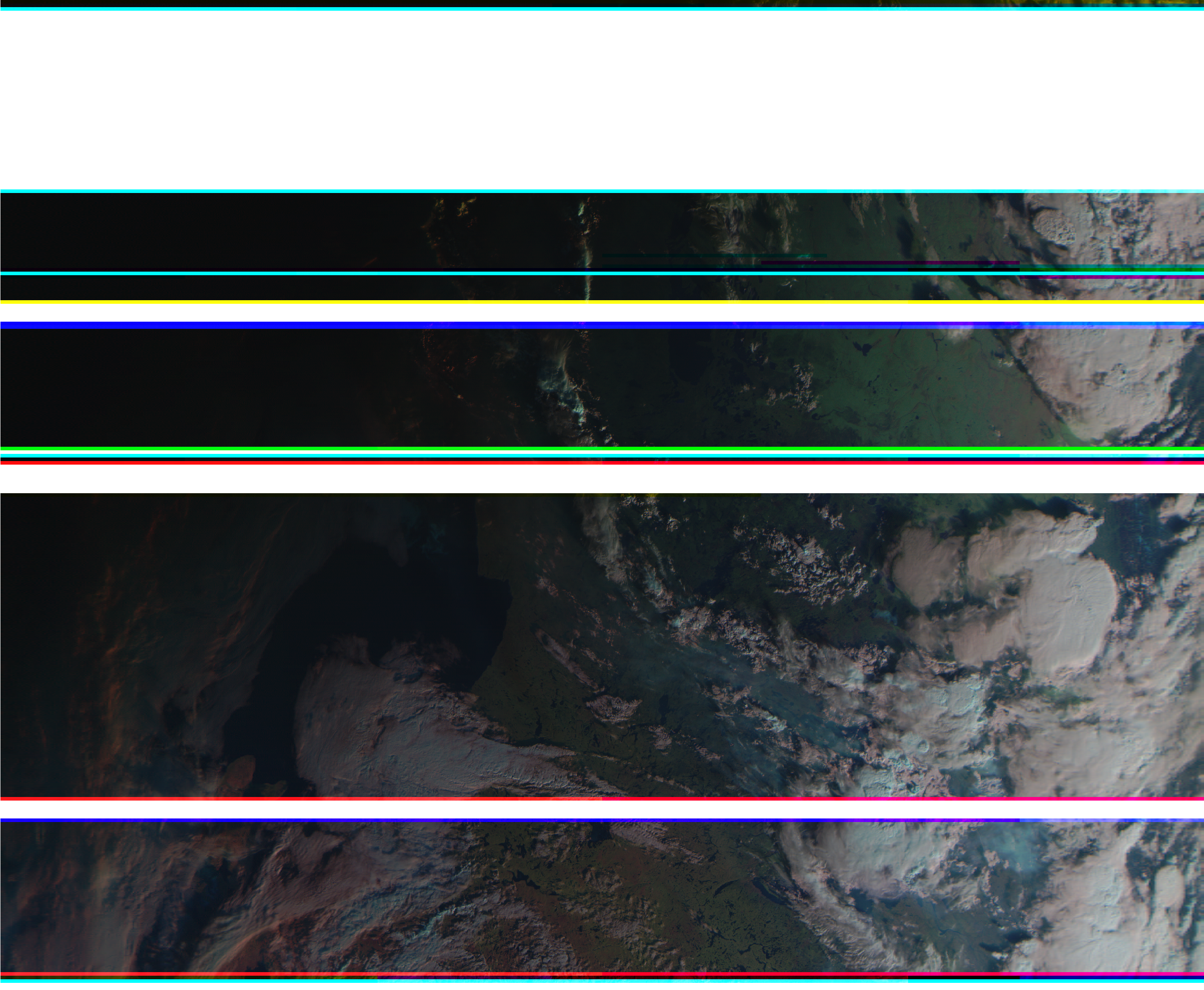 Thermal
And then there's NOAA, already featured in the other post of the day:
Any images I decoded are © by me, courtesy of Russia / NOAA via their respective satellites.